JA Stock Market Challenge 2019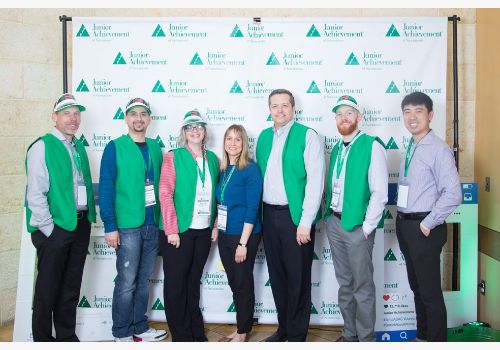 Through JA Take Stock in Your Future, students discover the benefits and challenges of investing in the stock market as part of a broader, long-term investment strategy and the risks and rewards of trading. (grades 9-12) The program includes five 45- minute sessions, with additional extended learning activities and optional digital assets offered throughout, including an optional online or site-based JA Stock Market Challenge competition.
Event Completed!

When: Thursday, March 14, 2019
Where: The Center
Time: 10:45 AM PT
Junior Achievement of Sacramento is proud to present our 3rd annual Stock Market Challenge held at The Center at 2300 in Sacramento! This unique & dynamic event that brings together professionals from generous companies throughout the Sacramento region for a night of food, drink, fun and friendly competition while supporting youth education in our community. Increase your company's visibility and network with other top companies as you share in the excitement of this one-of-a-kind evening.
JA Stock Market Challenge 2019
Become a Sponsor!
Sponsorships for these events are critical for Junior Achievement to continue providing life-changing programs to students in our community. These programs are delivered at no cost to students. You can make a difference in the lives of these students by participating in this world-class event!
Contact us
to get more information on how to sponsor a JA Event!